ramen RAIJIN's Frozen Ramen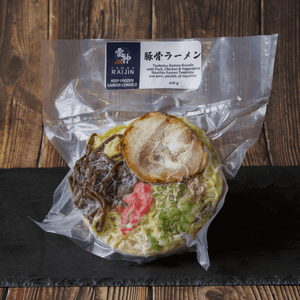 🍜 Frozen Ramen from ramen RAIJIN Now at Azuma-tei – Savor Japan at Home!
Craving authentic Japanese ramen? Azuma-tei brings you ramen RAIJIN's frozen ramen, now available in British Columbia! Enjoy two varieties: Tonkotsu(Pork Bone Broth) and Shoyu(Soy Sauce) Ramen, crafted under the owner-chef's supervision.
Popular for the ease of enjoying genuine Japanese ramen at home, this delightful blend of flavors and textures is a must-try!
✨ Order now and embark on a flavorful journey with ramen RAIJIN's frozen ramen.
Buy now
Who we are
Azuma Foods has over 50 years of frozen Japanese food manufacturing
experience and dedicated sales around the world. Our online shop, azumatei, proudly presents "authentic", "delicious" and "convenient" frozen items with a twist of Japanese culture and Japanese cuisine.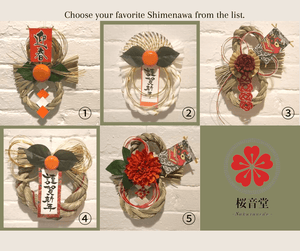 azumatei story
Japanese Iris, Hanashobu, in our logo is a special symbolic iris from Mie-prefecture, in Japan, where Azumafoods was originally founded. The flower has meaning of "good news", "a tender heart" and "spirit". The combination of Hanashobu iris with Azuma's circular wave logo represents that Azuma Foods has sailed through the ocean and brought Japanese cuisine & culture to the global market.
Shimesaba Carpaccio
  Level ★☆☆☆☆ 2 serves  Defrost before cooking: Shimesaba  Cooking time: 30 minutes Heating time: None  azumatei P...
Edamame pottage
Try Edamame pottage. You can enjoy both chilled and warm. Serve with some cream or olive oil on the side. Level ★★☆...
PICKUP @Ontario (Mississauga)
[ONTARIO]
3620A Laird Rd. Unit #1, Missisauga ON, L5L6A8
・Thursdays, 12:00-17:00
・Fridays, 9:00-17:00
*Press front door bell & Inform your order number
[NEW] PICKUP @BC (Richmond)
[B.C.]
11451 Twigg Pl., Richmond BC, V6V 3C9

・Fridays, 9:00-16:30
*Press front door bell & Inform your order number
Let customers speak for us