Tsubu Kimchi (Whelk with Kimchi Sauce)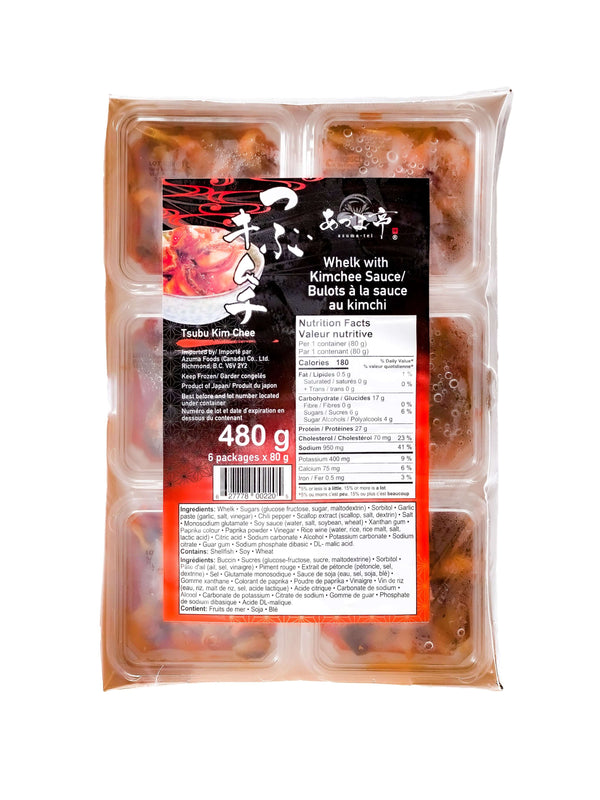 "IF KIMCHI MARRIED THE SEA"
 WHAT HAPPENS WHEN YOU PAIR TENDER WHELK MEAT WITH KIMCHI?
Whelk meat that is tender "to the tooth" and is seasoned with a Japanese inspired kimchi base.  While simple in appearance, the complex layers of flavor and texture are a popular mix. 
【detail】
Package size: 80g 
Shelf Life: Frozen 2 years
Main Ingredients:  Whelk, Sugars ,Sorbitol, Garlic Paste, Chili Pepper, Scallop Extract (scallop, salt, dextrin), Salt,
Delicious
I was worried that it would be very spicy, thankfully it wasn't. For those who like the taste without the heat like me, this is perfect!