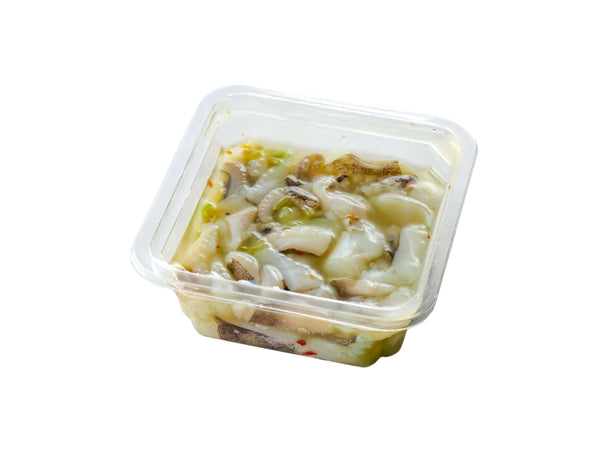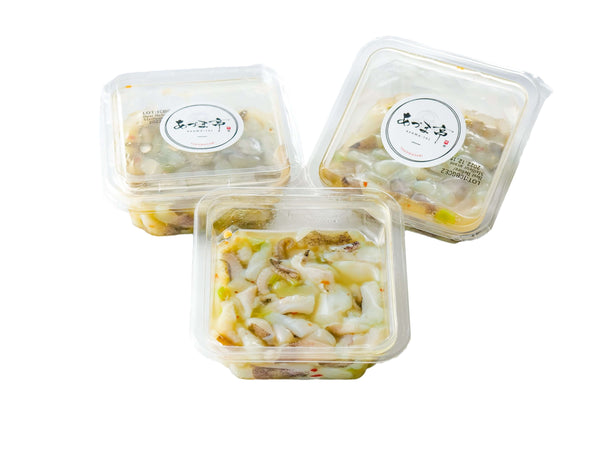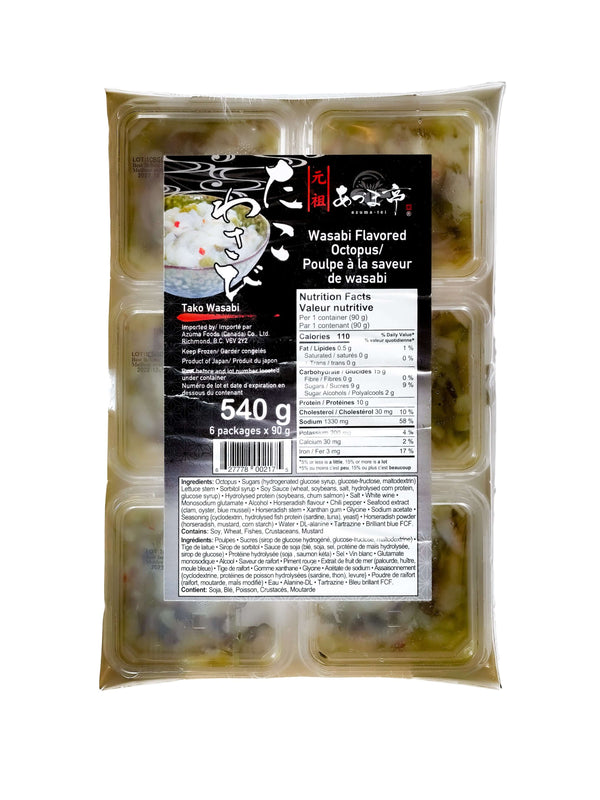 "The first of its kind"
IN A WORLD FULL OF IMITATORS, ONLY ONE GETS TO BE THE ORIGINAL
The perfect balance of savory and spice in our award winning appetizer.  TAKOWASA Pairs great with your favorite sake. Enjoy the "original" dish that became an izakaya staple that so many have tried and failed to match.
【detail】
Package size:90g 
Shelf Life: Frozen 2 years
Main Ingredients:  Octopus, Wasabi Stem, Lettuce Stem, Horseradish, Soy Sauce, Chili Pepper, Seasoning
yummy
its very authentic! we had it with seaweed, totally in love with it!
Oishii!
This was my favourite one among all the dishes I ordered. The wasabi bits are nice and spicy and the tako is chewy and delicious.
Authentic taste
These takowasabi are delicious, and very addictive. However, these tako are quite chewy and tough, because they are raw. So it may not be best for "ametures". If you have not had these before, I would suggest to start with the cooked takowasabi, they are just as delicious! Goes well with sake or beer!
Very spicy
Had Tako wasabi with sake when my Japanese friends came over. Very interesting food for me to try. It is spicy and addictive.