Fukahire Kurage (Sesame seasoned marinated Jellyfish)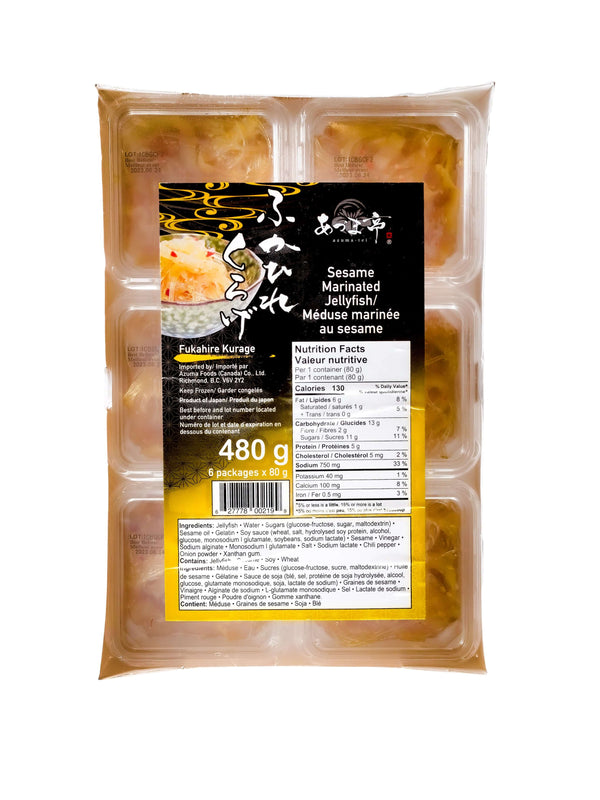 "SIX S's FOR GOOD FOOD"
 SHINY SUCCULENT SESAME SEASONED SUSTAINABLE SEAFOOD
Using gem-like imitation sharkfin made from kelp and jellyfish, the latest trend in sustainable seafood, this dish has it all.  Texture from the jellyfish, savory sesame oil based Asian dressing and none of the guilt. 
【detail】
Package size: 80g 
Shelf Life: Frozen 2 years
Main Ingredients: Jellyfish ・Water ・Sugars (glucose-fructose, sugar)・Sesame oil ・Gelatin ・Soy sauce
Sweet and Crunchy
I really love jelly fish! The portion size is just right for a packed lunch side dish.
Too sweet
I only ate a tiny bit and tossed the rest of it because it was too sweet.