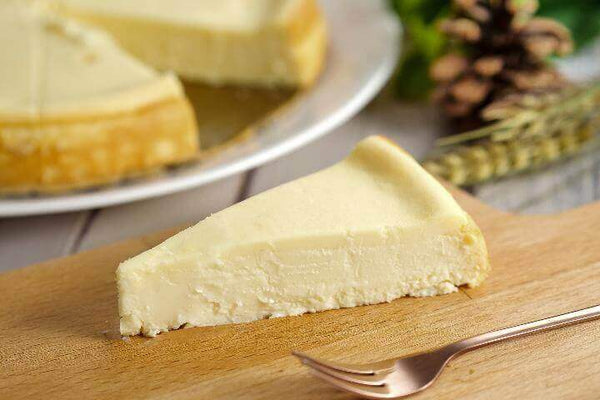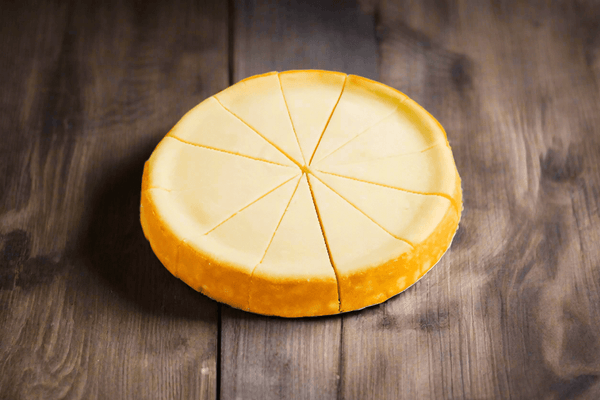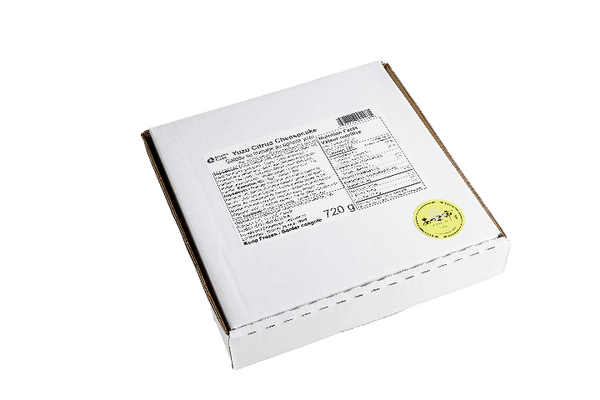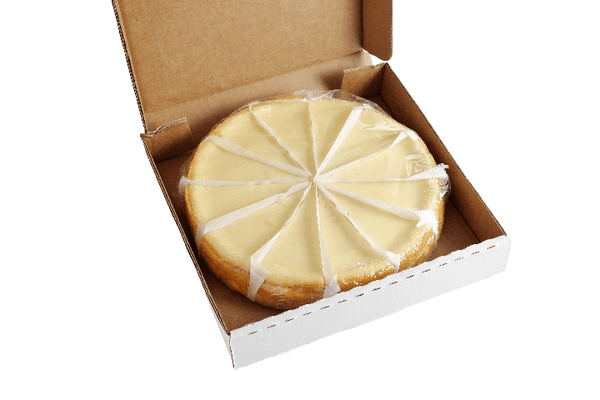 The flavour of Yuzu Citrus blended perfectly with the richness of cream cheese.
Our Yuzu Citrus Cheesecake is a delicious desserts! The flavor of yuzu( an Asian citrus similar to mushup of lemon and grapefruit) blended together with the richness of cream cheese and a touch of vanilla is a tart, fragrant and citrusy surprise.
The Yuzu Citrus Cheesecake is made from fresh ingredients and pre-sliced into 12 pieces.  
Ready to serve after defrost or eat it frozen as a ice cream.
Ingredients: Cream Cheese (milk, cream, bacteria culture, salt, carob bean gum, guar gum) ・ Sugar ・ Liquid Whole Eggs ・ Enriched Flour (wheat flour, niacin, iron, thiamin mononitrate, riboflavin, folic acid) ・ Yuzu Flavour (yuzu juice, vinegar, yuzu oil) ・ Vanilla Extract ・ Lemon Juice ・ Soy Lecithin
As we don't use preservatives on our cheesecakes, it is recommended to consume as soon as the cakes are defrosted to keep the best quality possible.

Our cheesecakes are pre-sliced; therefore, you can just take necessary pieces out and keep the remaining in the freezer.

Cheesecakes can be defrosted easily and quickly with microwave too!!  Just microwave for 20-30 second
Tasty
I ordered yuzu, mango and black sesame cheesecakes. They are all delicious. Yuzu is my favourite, light , refreshing and tasty.
Awesome
Great cheesecake with a mild yuzu citrus taste..so delicious!
Delicious, a subtle but very pleasant citrus tone to this classic cheesecake! It was a hit at Thanksgiving dinner!
Delicious
My first time trying it and it was so delicious. Smooth like butter ! Will definitely order it once again.
Tasty
We loved this cake. The Yuzu flavour is nice!