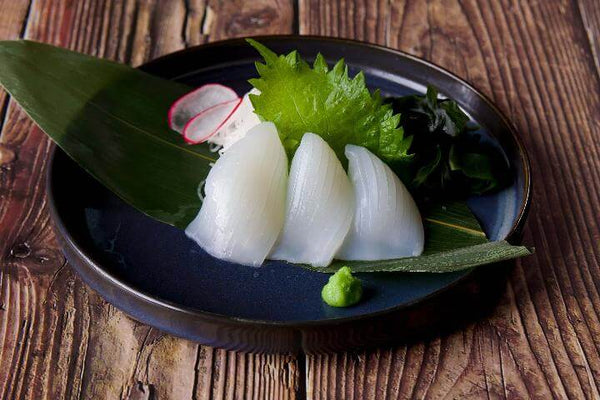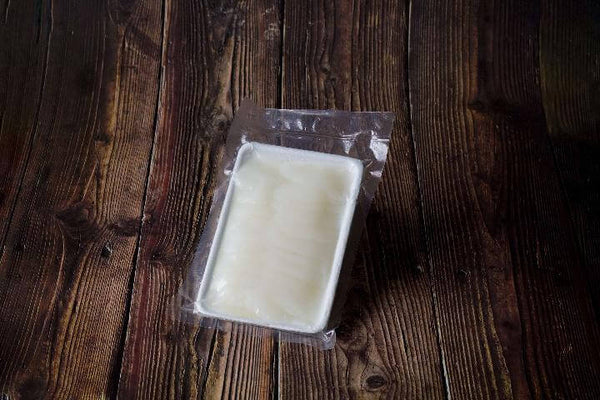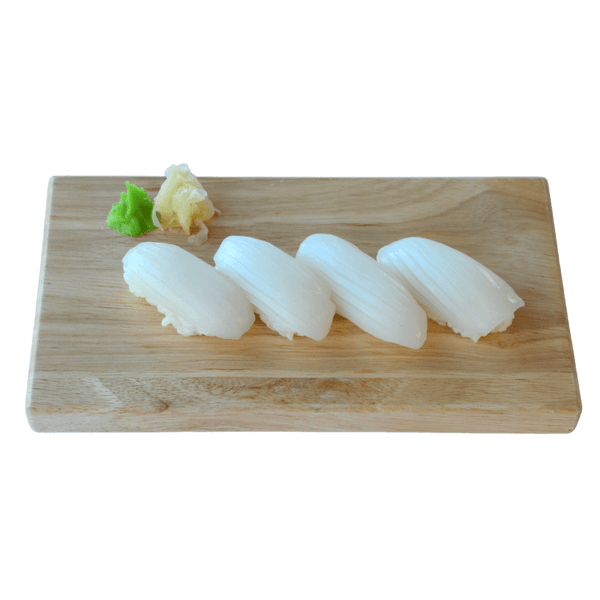 "Ika Squid

 – tender and tasty seafood

"
Lightly cured, raw (sushi-grade) sushi ika with slit cuts
Sushi Ika (squid or cuttlefish) is one of the most common and well-known sushi toppings.
【detail】
Package size: 200g /roughly 18pc per tray
Ingredients:  Squid (Cuttlefish), Salt, Sugar, Monosodium Glutamate
Products of Vietnam
Shelf Life: Frozen 2 years  
After Defrost:  Consume as soon as possible
*The squid pieces can be easily separated when its half thawed.   just take pieces you need to consume and keep the rest in a freezer.
Very tender
I know many people in Toronto don't like ika Sashimi because they are gummy.
But,This Azumatei Ika is so tender and outside is nice light crisp.
Very fresh and of course, DELICIOUS.
I have to add this protect as my favorite of Azumatei series.