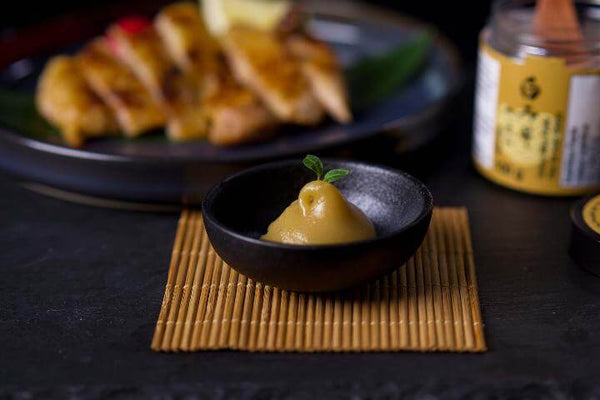 "Japanese-style seasoning paste"
Experience the essence of Kyoto with our White Miso Paste. This Kyoto-style White Miso Paste enhances the flavors of your dishes. As a fermented food, it provides essential minerals and vitamins, as well as beneficial bacteria promoting gut health.

Saikyo Miso Paste beautifully suits a myriad of dishes typical in Kyoto cuisine, unleashing your culinary creativity. Whether enriching the comforting warmth of miso ozoni soup, glazing a succulent piece of fish in Saikyo-yaki style, or adding a subtle sweetness to marinades, soups, and ramen, this miso paste is your gateway to exploring the nuanced flavors of Japanese cuisine.

Savor the mellow, sweet fragrance of Saikyo Miso Paste, and let each bite transport your culinary senses to the charming streets of Kyoto.
【Details】
Package size: 100g 
Shelf Life: Frozen 2 years