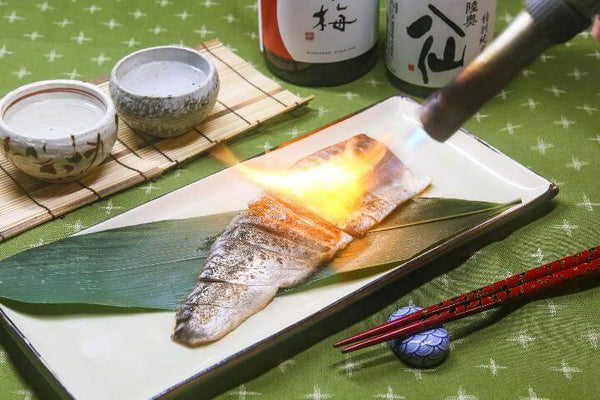 "incredible umami flavour is enhanced with vinegar marinade"
The certified sustainable mackerel is cut and cured with care.
Shime saba is a vinegar cured mackerel fillet that is great for sashimi and sushi.
The curing keeps the fish raw inside, maintains good amount of oil while brings out the natural umami flavor of mackerel.
Shime saba is sashimi grade and ready to serve after thaw and peel off the skin.   Cut in sashimi pieces then seared the skin will enhance the flavor!!
【detail】
100g/package.
High Quality!!
I made sushi with the shime saba (mackerel) I bought. The mackerel was very fatty and tasty. I plan to buy more of this shime saba and make saba sushi for parties with friends, memorials, and when entertaining. I am very satisfied with the quality.
Thank you.
Great products, packed well
Was very pleased with the packaging immediately. Dried ice to keep items cold on a hot day and also in an insulated bag. Products were good quality and good flavours. Would order again. One suggestion I would make is to change the delivery status updates. Got a text message saying package delivered, however they were just shipped. I emailed and got a prompt reply with explanation saying it recently left the warehouse and should arrive soon. The swift response was greatly appreciated!