Saikyo Miso Marinated Black Cod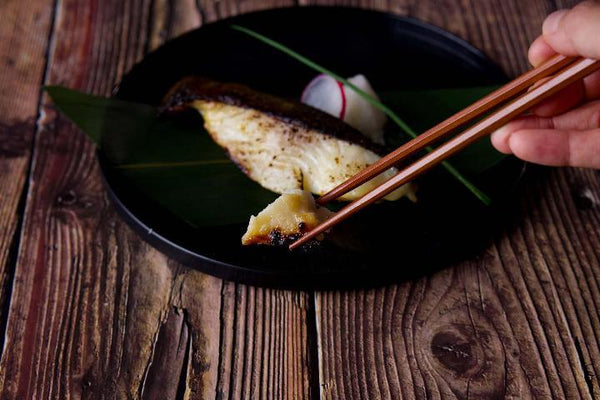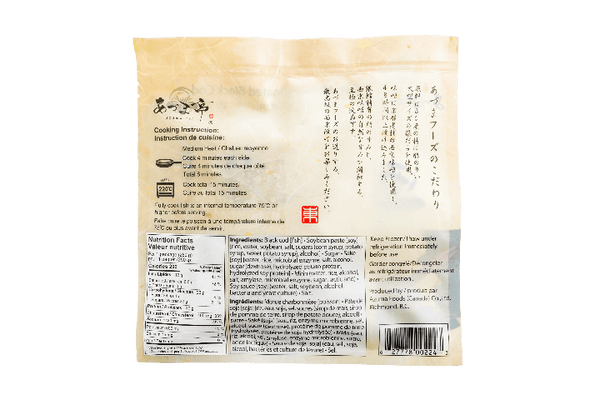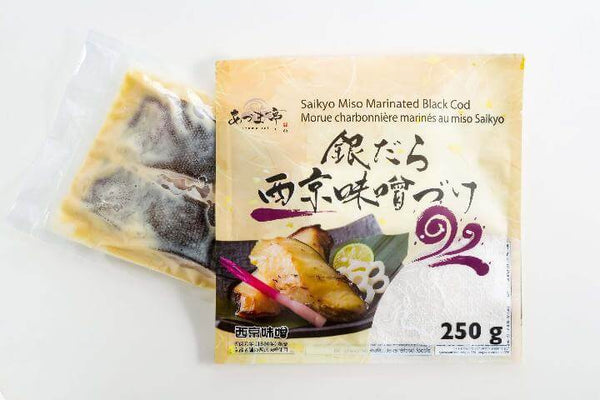 "An Authentic and Elaborate dish"
The raw material is a large black cod from BC.
We use Saikyo Miso(西京味噌), from Kyoto, and soaked it for more than 48 hours.
It is an elaborate dish that combines the umami of black cod fat with the natural sweetness of Saikyo miso.
<What is Saikyo Miso?>
Saikyo Miso originated in Kyoto - a city that has been a center of politics, economics, and culture for more than a thousand years—and has been cultivated by the elegance of royalty. Saikyo Miso has been a valuable part of the Imperial Palace's hare (soul rejuvenation) ceremonies and has developed along with the food culture of the capital city. It is known for its generous amount of rice malt, its sweetness due to its low sodium content, and its beautiful light beige color. Our company has gained national recognition to the point that our name, Saikyo Miso, has become synonymous with white miso. (Miso with a light beige color is referred to as "white" miso in Japan.)
【detail】
Package size: 250g 
Shelf Life: frozen 2 years
Main Ingredient: Black cod, Soybean paste, Sugar, Sake, Mirin, Soy sauce,  Salt
Delicious Black Cod
Delicious, will definitely buy again. Texture, flavour, and preparation are simply perfect.
Black Cod so tasty
This was incredibly flavourful. The texture was melt in my mouth. Very easy to prepare. Although, will try the cooking in the oven next time as the sauce caramelized way too fast.
Tasty, sure will reorder
That's the texture and taste I'm looking for, I used the non stick pan to fry and the sauce was slightly burnt. But still delicious.
Doesn't taste like frozen
Super yummy. Agree that next time I'd likely try oven instead of pan as the miso sauce etc stuck to pan.
Not pretty, but tasty
I should have used a non-stick pan because the skin on my fish bonded to the pan. I would cook it at a lower temperature than the medium suggested. That will add time, but I think the skin would come out a little better.