Plant-Based Teriyaki Beef Slice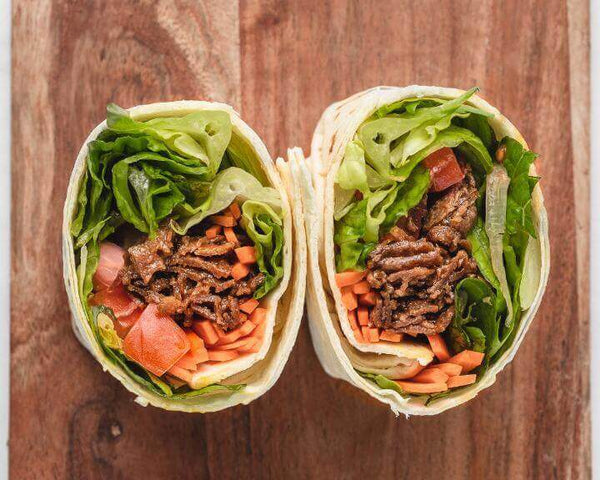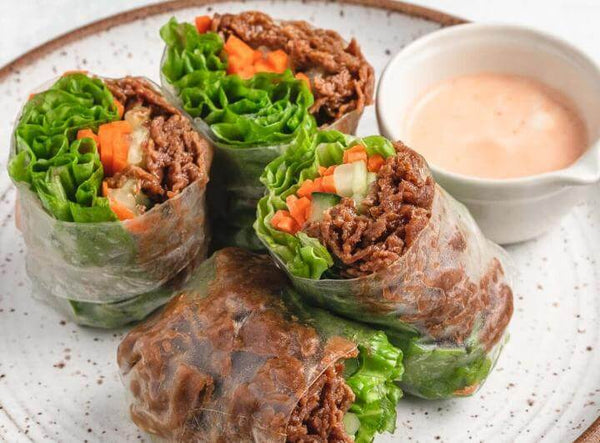 Soy Meister is a brand we created for "Plant-Based Soy Meat"
Our soy protein based meats are Vegan, Gluten-Free and ready to eat after thaw.
Thinly sliced soy beef is seasoned with teriyaki flavor.
It can be used for wraps, roll with slice wrap, sushi, poke bowl
There are other ways to make tasty dishes using Soy Meister plant-based meat. Check our recipe how to enjoy.
【details】
300g/ package
Main Ingredients:  Soy Protein, Sugar, Soy Sauce (Gluten Free), Rice Wine (rice, rice malt, alcohol), Rapeseed Oil, Garlic Paste, Seasoned Ginger (ginger, salt, vinegar), Modified Tapioca Starch, Salt, Alcohol, Caramel, Vinegar, Yeast Extract.
Shelf Life : 2 years 
Satisfying texture and look!
Texture was fantastic, and it had pleasing meat like look. The taste was a little too strong and sweet to eat as is, but went very well in Onigiri. I would like to try different flavour.