Inari (seasoned deep fried tofu pocket)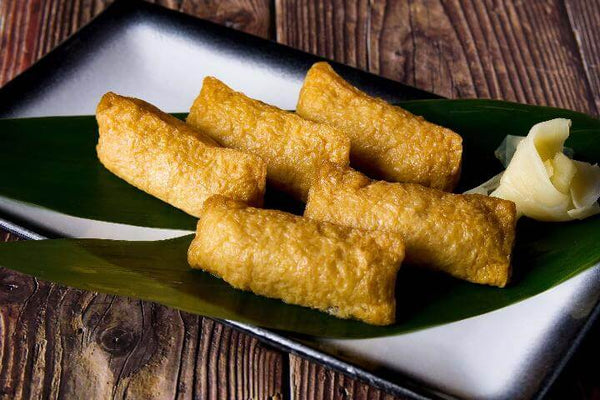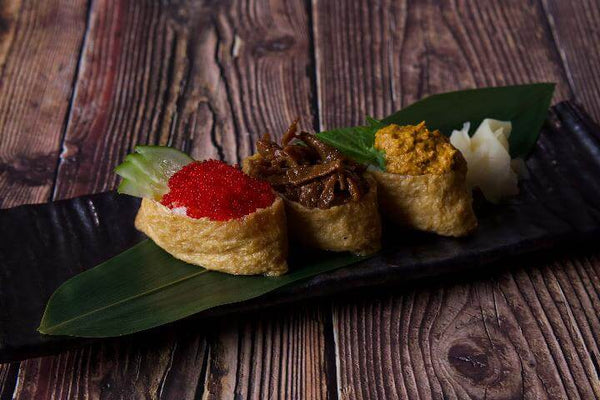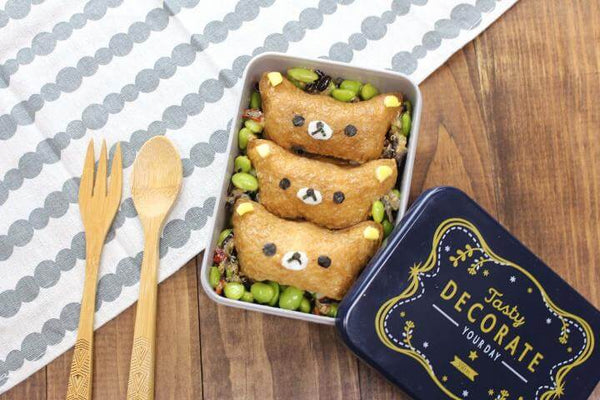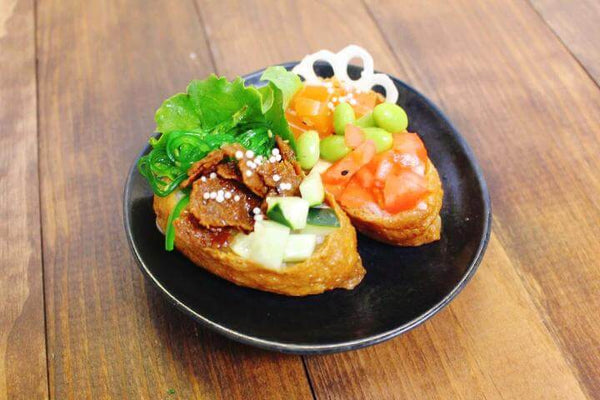 "Sweetness, slowly simmered, and excellent flavor and depth."
Inari sushi(稲荷寿司) are one of the easiest sushi dishes to make at home, and can be served as a snack or part of your sushi meal. 
Already seasoned and cut in half. Open the pocket and put plain rice or sushi rice then add anything whatever you want to eat together.
size :  8x4cm/pocket
package size : 20pcs/ pack
Shelf Life: Frozen 2 years
Ingredients: Fried bean curd (soybeans rapeseed oil, magnesium chloride),
Water, Sugar, Soy sauce (soybeans, salt, wheat, alcohol), Mirin (water, rice,
microbial enzyme, alcohol, sugar), Rice starch, Vinegar, Salt, Kelp extract.