Frozen Ramen kit | Shoyu  【British Colombia only】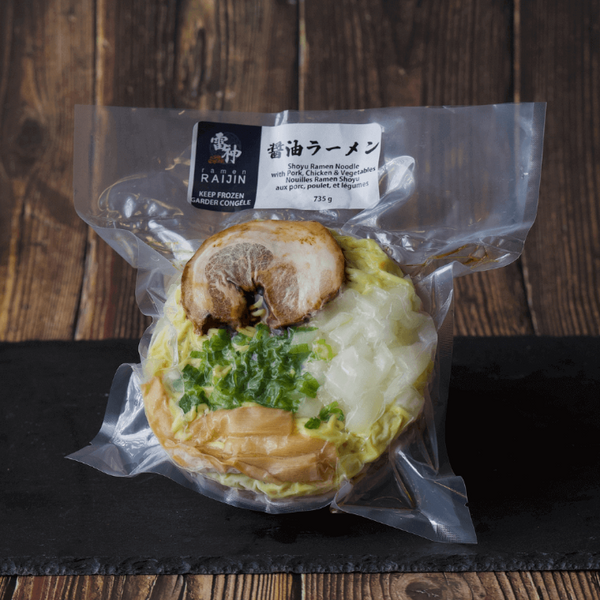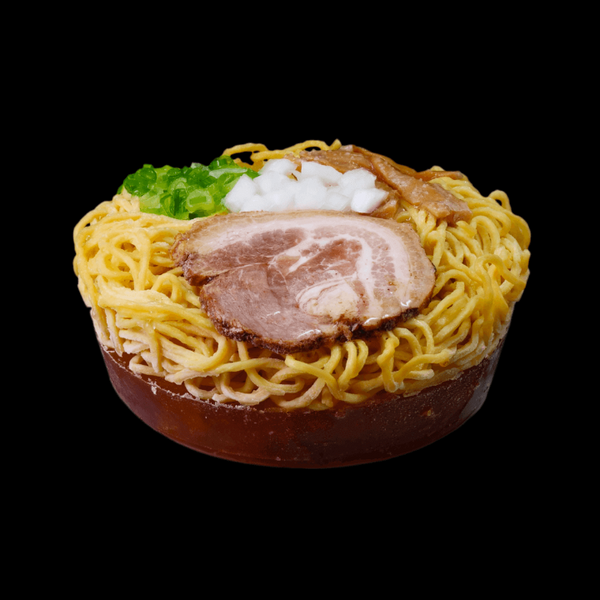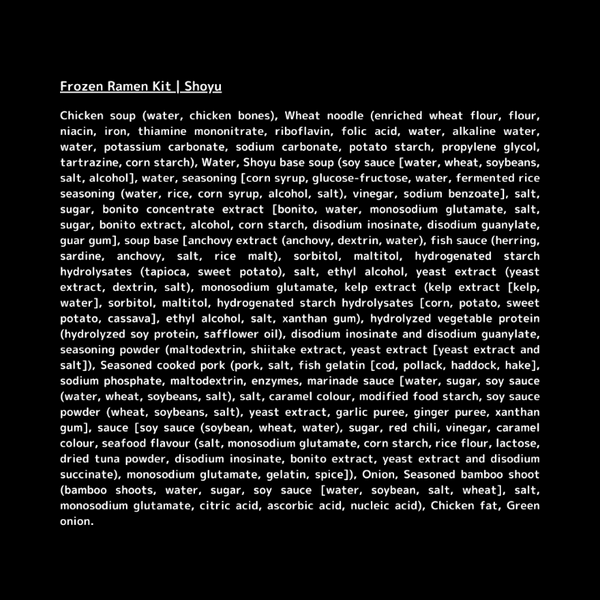 Special collaboration with ramen RAIJIN in Toronto!
"Real Japanese Ramen Shop taste at HOME
"
Our authentic Shoyu Ramen is crafted by ramen RAIJIN chef to bring home restaurant quality.
Featuring wholesome Chicken Broth, Specially selected Thick Noodle, and mild hints of Onion, this is a Japanese Chicken Soup for the soul!
"KEEP IT FROZEN"!!
No water added! Just open the bag and heat it in a pot until it's piping hot.

Instraction here
Now, you don't need to travel all the way to Japan for authentic Japanese Ramen, we have it right here in British Colombia.


"What is ramen RAIJIN?"
The first ramen shop in Canada to make frozen ramen.→ramen RAIJIN Online Store
*Azuma foods (Canada) co., Ltd. is an official partner of ramen RAIJIN