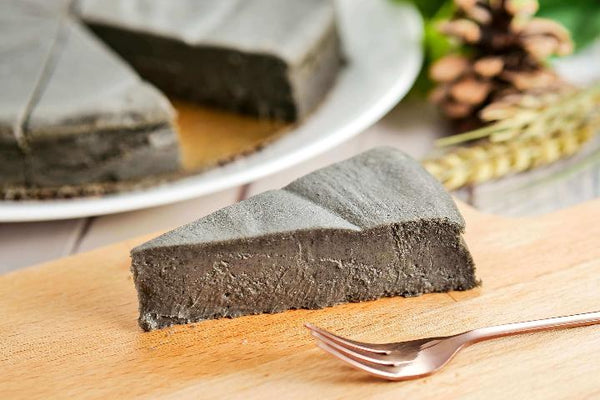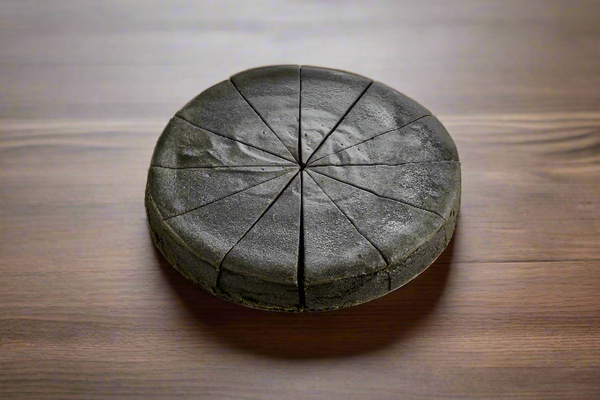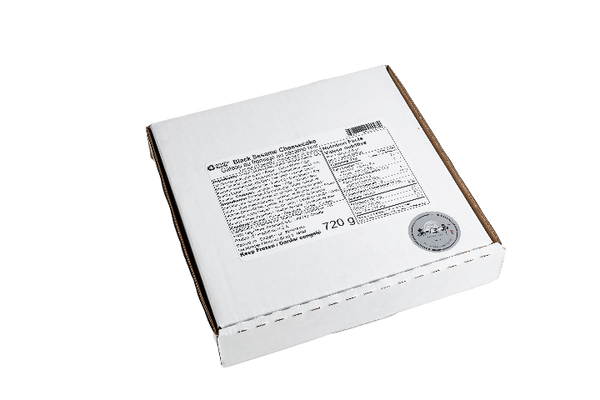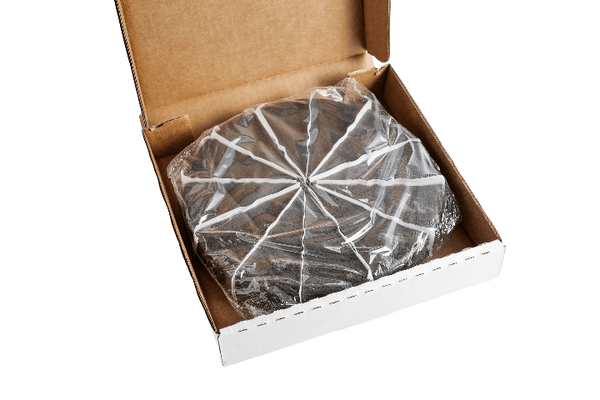 Black Sesame Cheesecake is a unique and nutty experience as East meets West!
Black sesame seeds led a delightful nutty flavor to this classic cheesecake, enriched with hints of lemon and vanilla this is an explosion of taste.
The Japanese flavoured Black Sesame Cheesecake is made from fresh ingredients and pre-sliced into 12 pieces.  
Ready to serve after defrost or eat it frozen as a ice cream.
Ingredients: Cream Cheese (milk, cream, bacteria culture, salt, carob bean gum, guar gum), Sugar, Liquid Whole Eggs, Black Sesame Seeds, Enriched Flour (wheat flour, niacin, iron, thiamine mononitrate, riboflavin, folic acid), Lemon Juice, Vanilla Extract, Soybean Oil, Palm Oil, Corn Starch, Soy Lecithin.
As we don't use preservatives on our cheesecakes, it is recommended to consume as soon as the cakes are defrosted to keep the best quality possible.

Our cheesecakes are pre-sliced; therefore, you can just take necessary pieces out and keep the remaining in the freezer.

Cheesecakes can be defrosted easily and quickly with microwave too!!  Just microwave for 20-30 second
Taste like tahini with no sweetener
It's unfortunate, but this is probably not something that you want to try if you had tahini before. It basically tastes like a tahini cake. There's very little in the way of sugar so the flavor is pretty overpowering. Just a heads up as it is quite expensive- if you have tasted tahini before and that's basically what this is.
I was really hesitant to give this review but there is an email asking me to give my honest opinion and that really is it. I'm not saying you won't enjoy it, and of course many people who reviewed it did enjoy it. But for me it was like eating a tahini cake and I feel that anybody who has had tahini as well will feel the same.
The matcha version of course is amazing beyond anything else available in the gta.
Yummy
Great collection in my freezer… good size and less guilty !!!
Tasty
Very good flavour. Wish it was a tad more creamy though.
So good for gift!
It came in a little box with a gift card! Thanks!! It was so lovely~~~.
I purchased for my friend's birthday. I changed the package and my friend totally loved it.
So good with coffee!!
Great way to end a meal, super tasty and good price!