Yuzu Citrus Marinated Salmon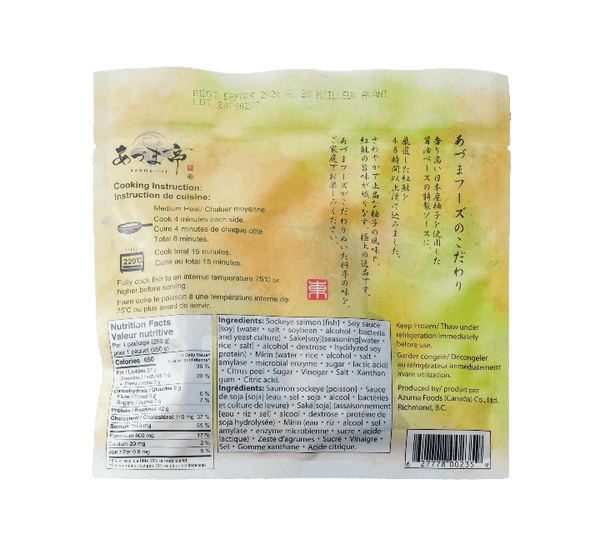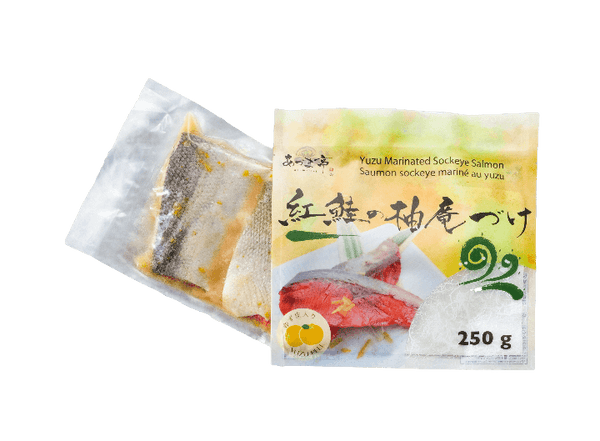 "Fresh flavor of Yuzu citrus with Salmon"

 Azumatei's marinated fish series PART 3!
We use Japanese Yuzu Citrus and soy sauce, and soaked sockeye salmon for more than 48 hours.
It is an elaborate dish that combines the umami of salmon with the natural fresh flavor of Yuzu.
【detail】
Shelf life: frozen 2 years
Package style: 250g/ pkg
Produced in Canada
Ingredients: Sockeye Salmon, Soy sauce, Sake, Mirin, Citrus peel, Sugar
Delicious and easy meal once or twice a week!
This is our go to salmon to pair with rice or soba. Cedar planked in the summer, roasted in our fish roaster or steam convection in the winter. Great flavour of the sockeye with excellent yuzu.
A little salty...
The fish was tasty with the yuzu flavour but could have been better if it was less salty.